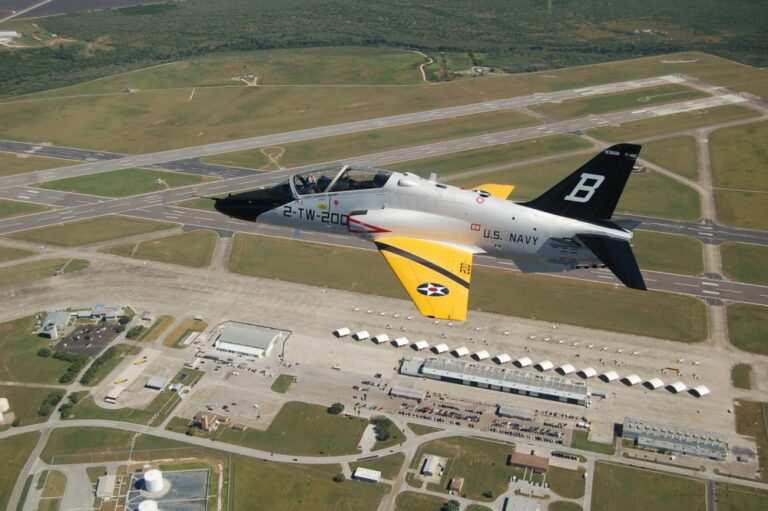 This is a breaking news story. Please check back for updates as more information becomes available.
A U.S. Navy jet from Naval Air Station Kingsville crashed near Highway 77 in Kingsville, Texas on Monday morning.
Kingsville Police Chief Rick Torres confirmed the crash to local 3News and said a pilot training and a student pilot ejected from the jet before it crashed.
Kleberg County Judge Rudy Madrid told local KRIS 6 News that both pilots were found with non-life-threatening injuries on a ranch and were being transported to a hospital in Kingsville.
Local journalist Paul Mueller shared photos from resident Bill Rogers showing a smoke cloud lingering in the sky where an apparent explosion took place.
Kingsville Police Department and the Kleberg County Sheriff's Office responded to the incident and are investigating.
Local resident Corderro Mejia told KRIS 6 that he heard "two loud explosions" and then saw two "fireballs" in the air with no smoke.
NAS Kingsville says it trains half of the Navy and Marine Corps tactical jet pilots.
American Military News