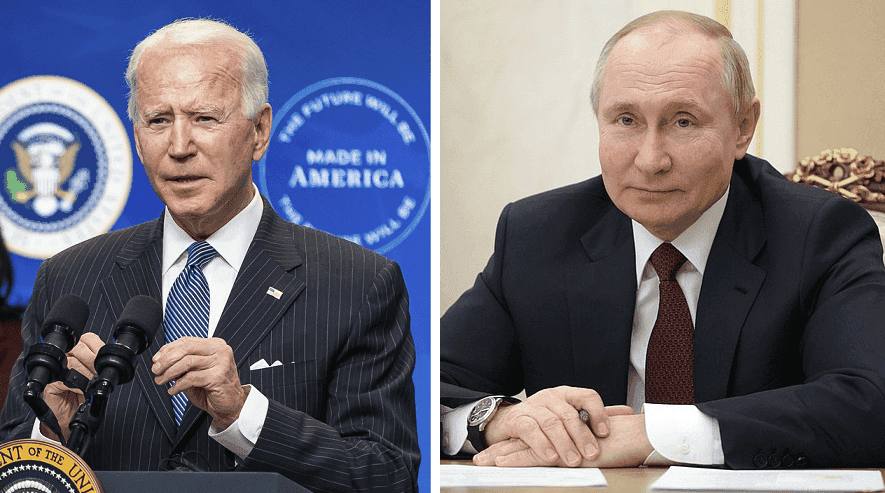 This is a breaking news story. Please check back for updates as more information becomes available.
On Friday, Russia's Ministry of Foreign Affairs announced it would expel 10 U.S. officials at the U.S. Embassy in Moscow and block another eight current and former U.S. officials from entering Russia on an indefinite basis, in what it called a "mirrored response to sanctions against Russian officials."
The Russian move comes a day after President Joe Biden announced the expulsion of 10 current Russian officials working at the Russian Embassy in Washington D.C., along with a raft of new sanctions on Russian individuals and entities. The Biden administration announced the sanctions as a response to Russia's suspected involvement in the wide-ranging SolarWinds hack and alleged Russian interference in the 2020 U.S. elections to harm then-candidate Biden.
"On the basis of reciprocity, the expulsion of employees of US diplomatic missions will follow in an amount commensurate with the action carried out by the US authorities against Russian diplomats," Russia's Foreign Ministry said.
Russia also took note of U.S. support for a move by Poland to expel three Russian diplomats from Russia's Warsaw embassy.
"We noticed how quickly the US Administration sang along in Warsaw, demanding the departure of three Russian diplomats from Poland," the Russian Foriegn Ministry said. "In turn, five Polish diplomats will be expelled from Russia."
The Russian Foriegn Ministry moved further to outright ban U.S. embassies and consulates in Russian from hiring Russians and citizens of other countries living in Russia.
Russia also said it would "terminate the activities" in Russia of U.S. funds and non-governmental organizations that are supported by the State Department and other U.S. government agencies. Russia's Foreign Ministry said, "This work, which has been carried out for a long time and systematically, will be brought to an end, especially against the background of the fact that the United States does not intend to reduce the scope of its subversive efforts."
American Military News